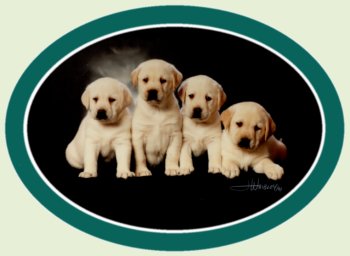 The Latest News from Castilleja Labradors - 2021-03-01
We are

Closed to Visitors

because of Covid 19. We are sorry that due to the high volume of inquiries we are not able to reply to all emails or calls.
The 2021 puppies are now arriving and we will be calling those on our waiting list when a puppy is available. It could be this fall before we get to the end of the current list. Watch here for updates. If you want to be added to the list for the fall or next year send your telephone number, colour and sex preference in an email to info@castillejalabs.com with "Interview" in the subject.
There is a new dog at Castilleja! Can GRCH Ehko's Endless Bounty will be standing at stud until March 2022. Thanks Lynne and Beckie for allowing your handsome boy to stay with us.