ABOUT US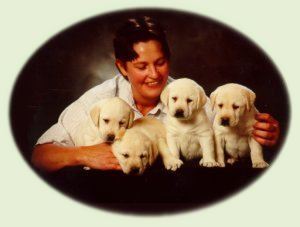 CASTILLEJA LABRADORS
Castilleja Labradors is a CKC registered breeding kennel established by Joan Sinclair in 1980. The name Castilleja comes from the scientific name of our favorite wildflower, Indian Paintbrush. We are located in the beautiful backwoods of Muskoka 10 minutes east of Bracebridge Ontario and 2 hours north of Toronto, Ontario Canada. Click here for a map - How to Find Us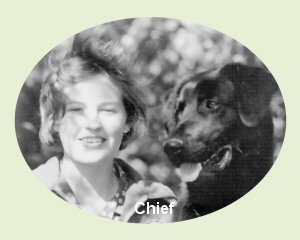 OUR HISTORY
I fell in love with this wonderful breed soon after getting my first Lab when I was 14 years old. Chief and I were an unbeatable team at the North York Obedience Club but sadly he died at a young age from cancer. My next lab Toby found obedience training boring. Fetching rocks from the bottom of the lake or climbing trees to catch squirrels was much more fun. I chose nursing as a career and worked in central Ontario as a Public Health Nurse eventually settling in the back woods of Muskoka where I met my husband Al. I retired from nursing when daughter Sarah arrived and began breeding Labs as a profession.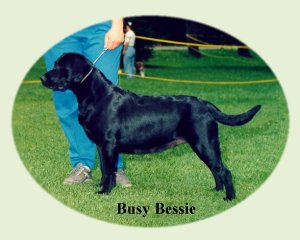 When I decided to become a breeder I studied structure and movement under the late Casey Gardiner who ran the School of Canine Science. Later we worked together to promote her method of measuring and grading to improve the quality of purebred dogs. Using this knowledge I have worked to produce sound structure and ideal movement in my dogs while keeping the Labrador type and temperament.
We have been showing our labs for many years. Our first Champion was Castilleja's Busy Bessie, a smart and gentle dog that we will always remember. We do both field and obedience training with our labs and had a great time recently at our first agility classes.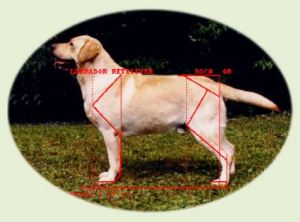 OUR BREEDING PROGRAM
Our goal at Castilleja is to produce the ideal Labrador Retriever, a dog with optimum structure and confirmation combined with natural retrieving instincts, intelligence, and the gentle temperament that Labs are famous for. The dogs in our breeding program are chosen based on a scientific appraisal which allows us to make informed choices and reduce guesswork. Potential breeding dogs are measured and graded giving us a concrete means to assess and compare structure and conformation and choose matings that will produce offspring that are better than either the sire or dam. To minimize genetic diseases Penn Hip assessments as well as hip, elbow, and eye clearances are done. Pedigrees are researched to determine what problems might be passed down from previous generations. We do our very best to give you the healthiest pet possible.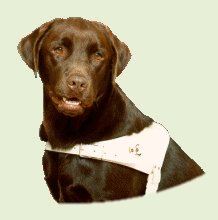 OUR LABS AT WORK
Our Labs are not just loving companions, many are working dogs as well. Castilleja Labs are serving as Guide Dogs, Narcotic and Bomb Detector Dogs, and Special Needs Dogs. They are passionate retrievers and have proven themselves in the field as well as in the show ring.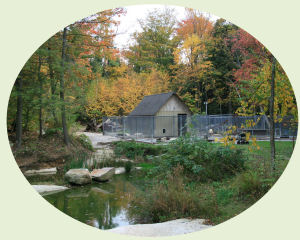 COME VISIT US
Come and see the kennel and and all our Labs. We are open through the week and most weekends, just call to arrange a time. Telephone: 705-645-2848