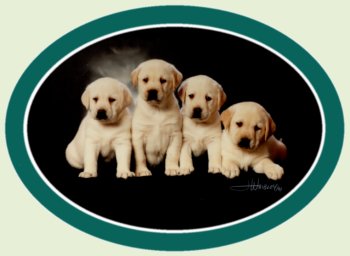 The Latest News from Castilleja Labradors - March 22, 2018
Pearli and Layla had their puppies, black and yellow males are available

Notice:

We are closed to visitors because of the Asian dog flu outbreak in our region. Our dogs are not infected. Click here for and update
We expect to have all colours available sometime in spring or summer of 2018 and are now taking reservations. Please call or email for more information.